Delivering unmatched quality of Tarpaulin, Kisan Pipe & Plastic Dana to plastic, agriculture & other industrial sectors under the brand name FRONTIER..
About Us
JINDAL PLASTIC INDUSTRIES came into inception in the year 2000. Through our uncompromising stance on delivering quality products to our clients, we have created our own niche in the plastic industry. We are the leading Manufacturer, Wholesaler, Distributor, Trader and Supplier of Kisan Pipe, Tarpaulin and Plastic Dana, marketed and sold under "Frontier" name. We stringently invest in our infrastructure to gain the latest and technologically advanced machinery. We are proud of our team which works round the clock to maintain the topmost quality of our plastic and plastic products. We share a good rapport with our clients and have a high reputation in the market. Our versatile range of products serve a long life owing to our commitment towards producing optimum quality products.
Ethical business conduct is embedded in our business and we maintain transparency in all deals. Prompt delivery of consignments is our forte. Our products are available in variable sizes and shapes as per clients wish. Be it a need for customized solutions, we fervently make up to the expectations and specifications. In all these years, we have served the requirements of a wide range of industries and their gratification with our products is the testimony of our excellent quality products. We are also working passionately to improve upon our services and better ourselves.
We make sure to invest significantly on our infrastructure and thus have a capacious warehousing facility. We also have state of the art machinery, like Extruder and LD Film Plant, that make us capable of delivering top notch products in terms of quality. When it comes to quantity deliverance, we are simply the best in the industry. Time to time up-gradation of our machinery helps us in maintaining the quality of our products. Our infrastructure is divided into units which in turn ensures specialized and smooth functioning.
Our multitude of products are made available within the best suited budget for our clients. Strict compliance in using only the best quality raw materials, like LDPE and other plastic, keeps us way ahead of our competitors in the industry. We aim to fortify our relationship with the clients and thus strive for continuous improvement. Here are some of the distinctive features of our company:-
Budget-friendly products
Follow an unwavering stance on ensuring the deliverance of top quality products
Speedy delivery at doorsteps of clients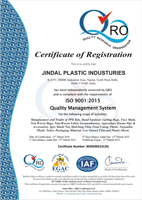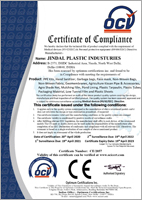 Get in touch with us